Ever wonder what happens to Christmas Trees after the Christmas Holiday?! Find out in this weeks episode of "Down to Earth with Mrs. Green"!
TreeCycle: Will You Be Naughty or Nice?
Thursday, December 14 at 12:00 am (PT)
Cristina Polsgrove, Public Information Officer, City of Tucson Environmental Services and Jason Tankersley, CEO, The Fairfax Companies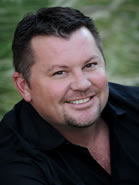 Millions of Christmas trees will be dumped in the landfill, left in alley ways, dropped off randomly in the desert. Will yours be one of them? After you hear this show, we certainly hope not. Cristina will share with us why you should recycle your Christmas tree, where the many locations for drop off are throughout the City of Tucson and what you need to do to get your tree "recycle ready." And not to be forgotten? What does the City do to further recycle when you recycle your tree? You will love the answer and you might want to participate in getting some "leftovers." Jason will bring more good news to the conversation when he tells us about the incentive being offered by The Fairfax Companies for every tree that is brought to his location. Tree cycle moved their collection site from Udall Park, and The Fairfax Companies have agreed to be the city's collection site, taking clean Christmas trees free of charge. The trees will be recycled back into the composting operation. Talk about a win/win! Please join us.
Listen to Mrs. Green's World weekly podcasts- click here!